Ducky is a well-known brand for keyboards and offers a wide range of products at very competitive prices. This makes them popular among computer users who want to buy the best keyboard for their desktop setup and for gamers who cannot find the best gaming keyboard without having Ducky on the list. 
This company is a top-notch maker of versatile and innovative mechanical keyboards. If you're looking for a great gaming experience with high-quality build and design, you won't find a better brand than Ducky.
Factors to consider when buying a keyboard
If you are looking for a new keyboard for your desktop computer, we have compiled a list of the best options from Ducky. But before making any purchases, be sure to consider the following factors:
– Keyboard Size
Ducky offers a variety of keyboard options to choose from, with both full-size and tenkeyless keyboards available. Hence, decide whether you want a keyboard with full108 keys or one that has 67 or 61 keys.
– Switch type
Almost all of the keyboards that Ducky offers are mechanical keyboards. They use Cherry MX switches, which are the best quality switches. However, not everyone likes the different types of switches, so it's important to find the right type for your taste. Ducky keyboards majorly use Cherry MX switches, but there are a few options available in Kailh switches as well, they are equally good but a little less pricey.
– Connectivity
The connectivity options on a keyboard can be important to consider. Ducky offers some completely wired keyboards but there are other options available as well that offer the comfort of the detachable cable which makes carrying the keyboard while traveling hassle-free.
Now that you know what to focus on when buying a ducky keyboard, let's explore a few best ducky keyboard options we have on the market
1. Ducky Shine 7
If you are looking for the best ducky keyboard for your office use then this is the best option. This model has a high build quality and is a full-size model with keycaps that are double-shot PBT. These keys feel durable and besides being stable, they have good space between them. If you want tactile feedback and good responsiveness then you must pair it with cherry MX brown switches. But it is also available with other 6 types of switches so you choose the one that suits you the most. 
Moreover, All the keys on the keyboard are programmable, which means that you can create custom macros for each one. This is a great feature for people who use a lot of keyboard shortcuts or want to be able to customize their computer's behavior in specific ways. However, since the software only allows you to customize the RGB lighting, you have to program all of the macros directly on the keyboard. The major drawback is that this keyboard has a rubberized USB-C cable that often retains kinks and feels cheap, but again, it can be easily removed as well. In short, if you want a good mechanical keyboard for work-related purposes then this model offers an incredible typing quality and build quality, so you won't go wrong with your decision.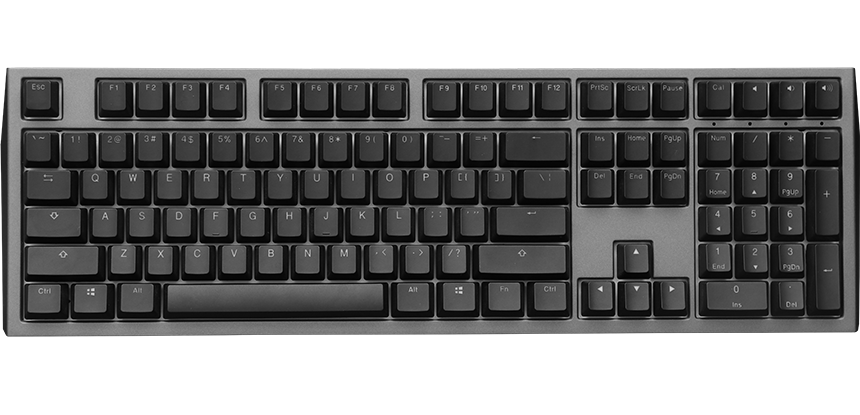 2.  Ducky One 2 Mini – Cherry MX Brown
If you're looking for a keyboard that's been highly rated by users, the Ducky One 2 Mini is a great option to consider. The keyboard has impressive quality, it is a 60% tenkeyless keyboard as the name suggests, with double-shot PBT keycaps and a dual-layer PCB. This keyboard uses Cherry MX Brown switches that are 100% authentic sound good and are quite clicky. 
This keyboard is great for gamers as it supports 10 modes of lighting, all different. Also, it has a USB Type-C interface cable that is detachable making it convenient for the users to carry it around. Also, the company has provided a keyboard with double-layered feet that have 3 placement angles that are adjustable. These angles are extremely stable, making it easy to type without having to worry about the keyboard moving.
What makes it among the best ducky keyboards is it is durable and has a compact design and the quality is great, it also comes with a warranty for one year. However, we believe that the lighting or brightness of this keyboard could've been better.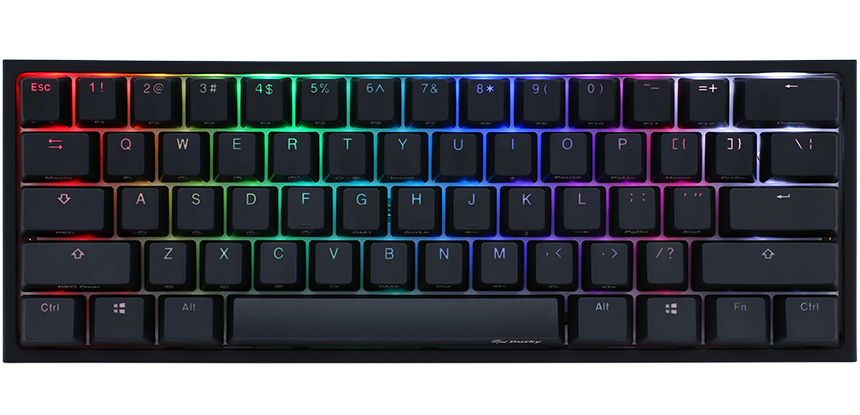 3. Ducky One 2 mini keyboard – Cherry MX blue
If you're looking for a white-themed keyboard to use with your gaming desktop, this Ducky model is one of the best options available.
This model is one of the variants of the Ducky One 2 Mini keyboard, but with some changes. The white color scheme of this keyboard is the most attractive part of it. Also, it's Cherry MX blue switches are also definitely going to get your attention because of their tactility and clicky nature, making it one of the best in ducky keyboards, especially if you like the clicky sound then this switch offers the loudest one. 
This keyboard features 61 keys since it is a smaller 60% tenkeyless form-factor and also RGB lighting if we talk about other features. So, its compactness allows it to take up less space yet do all its job precisely. Not to forget, this ducky model uses high-quality, 85% PBT double-shot keycaps that seamlessly shine through giving it robustness and premium touch.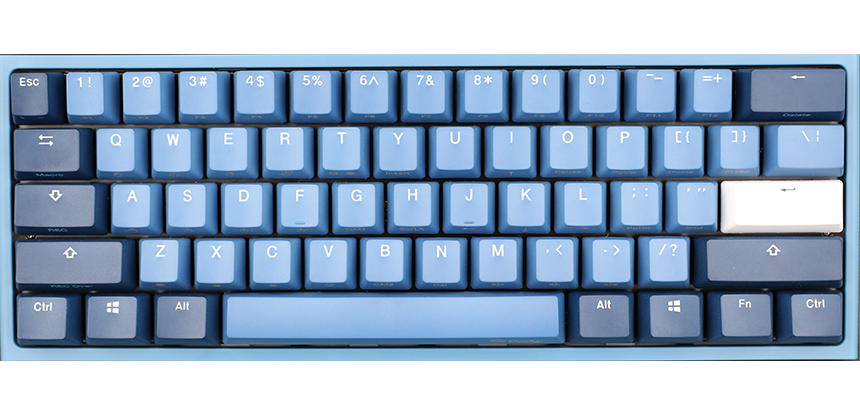 Final Words on Ducky Keyboards
In this article, we have covered some of the best Ducky Keyboard options for you. We hope that you like them since they have decent features and are attractive looking. Ducky produces highly customizable keyboards, with a variety of color variants available to purchase. This also gives your setup a unique and stylish look. All the keyboards have typing quality that is commendable and taken together, we believe that all the options out there are so great that it won't be a tough choice for you to choose one.
If you are looking to explore more options we have got an article on the best Logitech Keyboards as well. Give it a read if you are looking for wireless Bluetooth keyboards.