Soldering needs the use of specific tools. And a separate workstation with enough airflow.
Many people do not have the time to understand how to solder in their spare time. Also, soldering may be impractical for people who live in flats.
Hot-swappable Mechanical keyboards make inserting and removing switches easier from a keyboard. It does not need the expertise, tools, or workspace that soldering switches need.
Hot swappable switches available for those who do not want to learn how to solder. Also, who wants to experiment with a variety of switch types.
Do you want to experience having clicky, linear and tactile switches in one keyboard? The hot swappable mechanical keyboard provides this service.
Mechanical keyboards can be an amazing piece of technology. But they are expensive and complicated to build.
Mechanical keyboards need soldering and desoldering of switches. And, they pose a challenge to those who build them. So, here the concept of a hot swappable mechanical keyboard comes into play.
Hot swappable mechanical keyboard does not need desoldering and soldering switches. They're more like keycaps that can be easily removed and replaced with a single push.
Hot swappable mechanical keyboards give you an opportunity to make custom mechanical keyboards itself.
You can change the orders of buttons and make your own choice of ordering. If you do not want the linear order of switches like Gateron Reds. 
You can simply pull them and push them in a new order like tactile switches. And, you do not need to buy a keyboard every time. It's super simple.
Let's take a look at some of the greatest hot swappable mechanical keyboards on the market today.
1. Drop CTRL hot swappable mechanical keyboard
Drop CTRL Mechanical Keyboard is a hot swappable mechanical keyboard. And, it is famous due to deep customization. It is the best among all Hot swappable keyboards.
The CTRL hot swappable mechanical keyboards provide the fastest accessible connections, due to dual USB-C connectors. This keyboard is fully impressive. Furthermore, Drop CTRL hot swappable mechanical keyboard comes with your choice of switches. And, it allows you to customize the keyboard according to your choice. Whether you want something hefty and tactile, light and linear.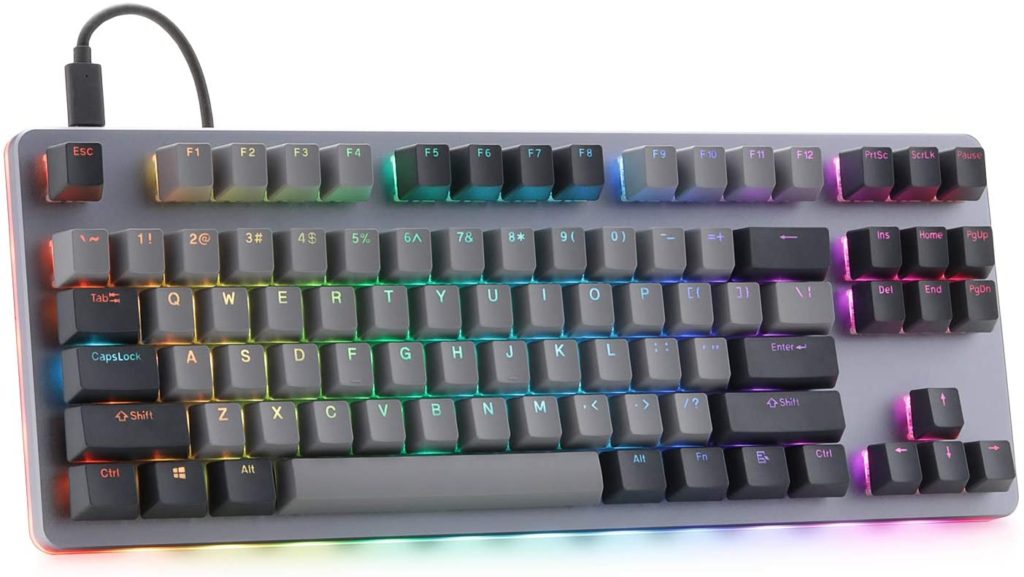 2. DROP ALT hot swappable mechanical keyboard
If you want to save desk space, the DROP ALT hot swappable mechanical keyboard offers all the great functionality.
The ALT has a 65% keyboard layout. And, it lacks the specialized function keys and five of the navigation keys when compared to the CTRL.
Drop ALT hot swappable mechanical keyboard is like CTRL hot swappable mechanical keyboard. It has a solid aluminium frame with built-in switch plate. And, programmable via QMK.
You can customize your Drop ALT Mechanical Keyboard by swapping the switches. Moreover, ALT Mechanical Keyboard offers changeable RGB underlighting and backlighting. You can use a single colour or a rainbow wave pattern. Double shot PBT keycaps are also available to increase the backlighting.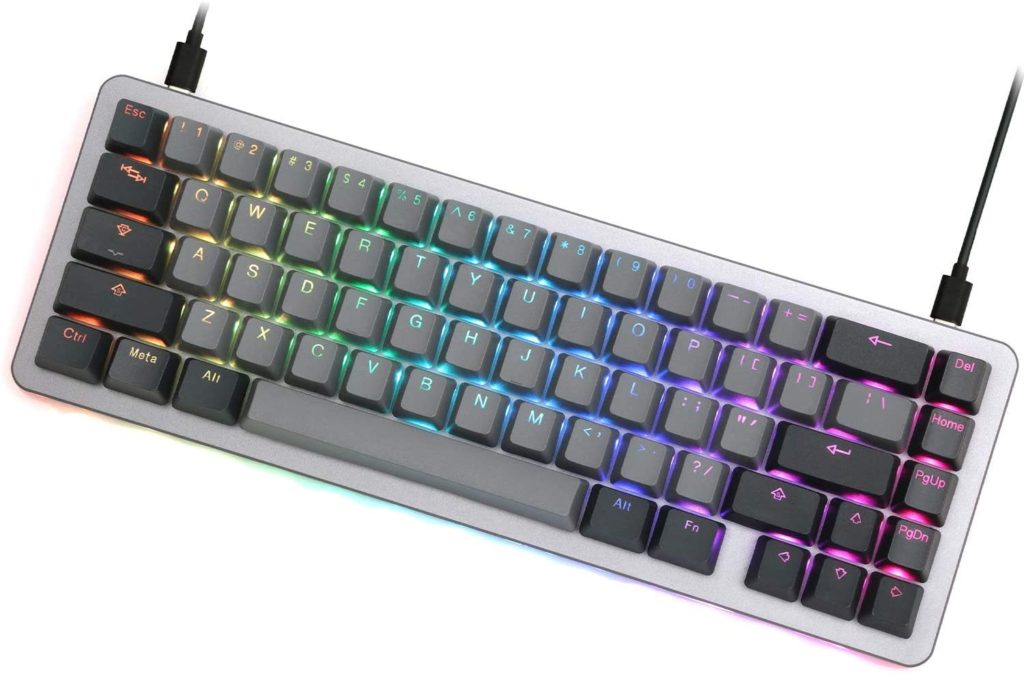 3. Logitech G PRO X hot swappable mechanical keyboard:
Logitech G PRO X is among your best hot swappable mechanical keyboard option if you want a simple and safe way to hot-swap.
The G PRO X hot swappable mechanical keyboard includes a lot of the same capabilities like fully adjustable RGB lighting. It has programmable macros and three switch types like GX Blue Clicky, GX Red Linear, or GX Brown Tactile.
Logitech G PRO X has a small design. It's ultra-portable sleeks allow for more mouse movement on the table. Also, it is simple to pack!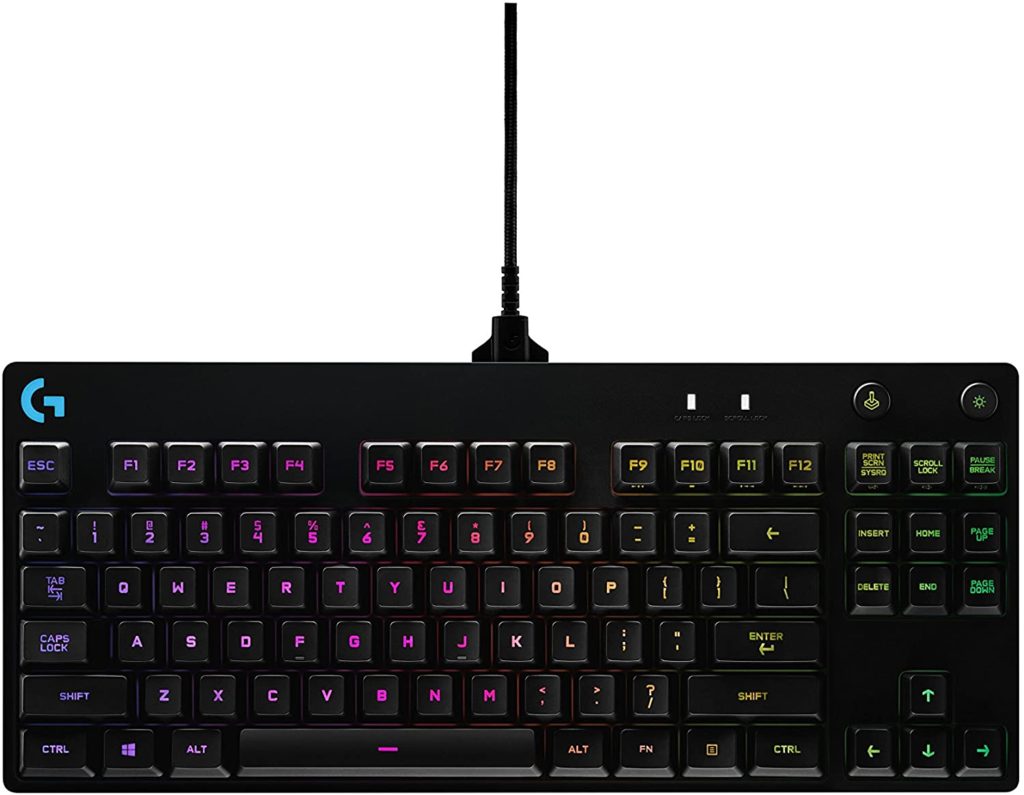 4. Best Lighting: Womier K87
In hot-swappable mechanical keyboards, RGB lights are not a unique feature. But the Womier K87 wants to take things one step ahead.
The RGB lighting truly takes the lead here. There are 18 preconfigured lighting patterns which is a good thing. The K87 hot swappable mechanical keyboard also comes with a detachable USB-C connector, a selection of pre-installed switch options, and a double-shot PBT keycaps.
There are five switches offered in K87.
Gateron Blue.
Gateron Red.
Gateron Yellow.
Gateron Brown.
Gateron Speed Silver.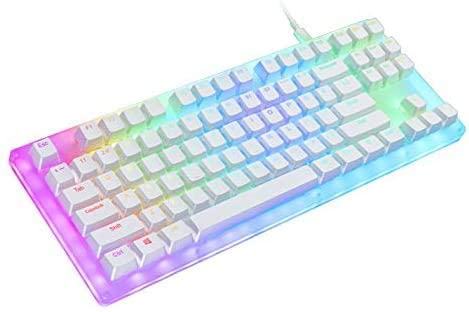 5. Best Wireless Option: Keychron K6
Keychron had a reputation for producing high-quality wireless mechanical keyboards. The Keychron K6 is a 65% sized keyboard, meaning it lacks a number pad and the topmost keys.
This 65% keyboard includes a Bluetooth connection, 72 hours of battery life (with RGB lights). Also, with several customization options to meet your needs.
The K6 hot-swappable mechanical keyboard features are:
Mac/Windows compatibility.
RGB backlighting system.
An aluminium bezel.
Wireless networking.

The K6 is a cheap hot-swappable mechanical keyboard with great features. You can make K6board with many types of switches.
These are:
Gateron Brown, Blue, or red switches.
LK optical switch.
White backlighting.
Full RBG backlighting.
The range of switches allows you to select the type of K6's hardware you want. Whether it would be silent, clicky or linear.
But, the lack of software to reprogram keys on the K6 is unfortunate. Keychron starts working on software that will be available by next year.
Furthermore, Keychron integrated a variety of different operations into most of the keys. This feature makes the lack of software less of a hindrance. These extra operations are printed on the ABS keycaps. So, you won't have to remember the instructions.
It's a wonderful addition that ensures the K6 can do all that you need, despite its small size.

6. Wireless and Tenkeyless: Keychron K8:
The Keychron K8 was created from a great Kickstarter campaign. The K8 is equipped with the basic Keychron features.
These features are:
RGB lighting.
Hot-swappable switches.
Bluetooth connectivity.
Windows/Mac compatibility.
An aluminium frame.
The K8 hot swappable mechanical keyboard uses the desirable TKL (tenkeyless) design, with 72-hour battery life. And a variety of hardware alternatives.
The greatest thing about the Keychron hot swappable mechanical keyboard series is the small size. If you want to switch from a full-sized keyboard to a small size keyboard. Then you can go for K6 and K8. It saves desk space.
Because it saves desk space while preserving the majority of the keys. Many of the keys have alternate functions. These features are printed on the respective keycaps like ABS.

Conclusion:
Choosing a hot swappable mechanical keyboard is a lot of fun because they're becoming more and more popular.
The Drop CTRL is everyone's favourite hot-swappable mechanical keyboard at the moment. Although you can see it might not be realistic for most people due to the expensive price tag.
Those on a tight budget, the GMMK, Keychron K6, and Keychron K8 are all excellent options.